Nana (ナナ) is a 2005 film based on Nana by Ai Yazawa. The film was directed by Kentaro Otani, and released on September 2, 2005. It starred Mika Nakashima as Nana Osaki and Aoi Miyazaki as Nana Komatsu.
The sequel of the film was titled Nana 2 and released on December 9, 2005. Some of the cast did not reprise their roles in the sequel, including Aoi Miyazaki and Ryuhei Matsuda.
Synopsis
Cast and characters
Production and reception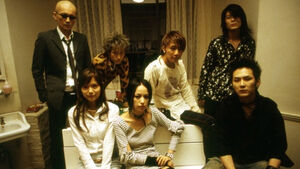 The project was announced by Cookie in winter 2004, after the success the manga.
The director, Kentaro Otani was shortly chosen as well as most of the cast. Aoi Miyazaki was cast to be Nana Komatsu and Mika Nakashima as Nana Osaki. During the months leading up to the release, the film's website was constantly updated. The film was a big success in Japan and grossed $33,154,571 in the box office. It stayed in the top ten for several weeks.
An exhibition, "Nana Ten" was held from July 30 to August 14, 2005 to promote the film. Another event was held by News Deli from August 25 to September 7.
DVD release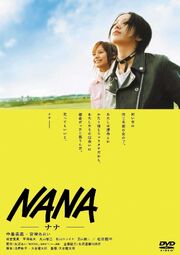 On March 3, 2006, the movie was released in both special and standard edition. The special edition included a photobook with eight postcards attached and was composed of two discs, the first held the film, trailers, and audio commentary, the second offers a making of the film, interviews, etc.
The standard edition has the film, and an exclusive interview with Mika Nakashima and Aoi Miyazaki not included in the special edition. Both editions reached the top ten in sales during the first week. A Nana themed bus was used to promote the DVDs.[1]
Viz Media released the film under their Viz Pictures label on April 8, 2008.[2]
Soundtrack
Main article: Nana Movie: Original Soundtrack
The soundtrack to Nana was released on September 28, 2005 by MUSIC RAY'N. It features primarily the background music of the film. Two singles written for the film, "Glamorous Sky" by Mika Nakashima (Nana Osaki) and "Endless Story" by Yuna Ito (Reira Serizawa), were also included.
Merchandise
Two books, Nana Movie: Photo Making Book and Nana, were released in August 2005 to promote the film. Two DVDs, Nana FM707 and Nana All About 707 featuring various behind-the-scenes content, were released also as promotional products.
Other merchandise includes, t-shirts, posters, desktop calendar, phone straps, and Nana-Hello Kitty pens.
Trailer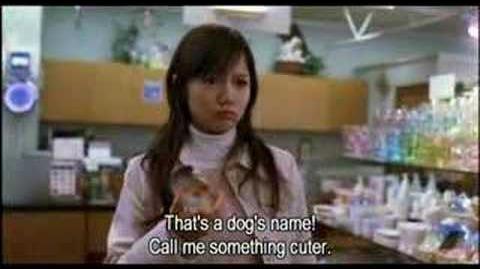 References
Ad blocker interference detected!
Wikia is a free-to-use site that makes money from advertising. We have a modified experience for viewers using ad blockers

Wikia is not accessible if you've made further modifications. Remove the custom ad blocker rule(s) and the page will load as expected.