Welcome to Nana Wiki
Nana Wiki is a fan-created site about the popular manga, Nana by Ai Yazawa. This includes chapters, episodes, characters, and anything else related to Nana. The wiki format allows anyone to create or edit articles, so we can all work to make a comprehensive database about Nana.

About this wiki...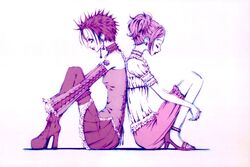 Don't know anything about how to edit? Here are some guides that can be helpful for you: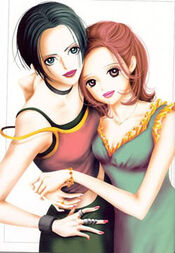 Don't know how to help or improve this wiki? Here are some links that can guide you:
Here at Nana Wiki we have some rules for the users behavior and edits. Follow this small list of rules and you will have a great time here:
Foul language is not allowed under any circumstances.
Illegal content is forbidden on the Wiki.
Vandalism will result in an immediate and one week ban.
All of the pages should include real, factual content.
If the edits you make do not provide anything to the wiki, you'll be warned.
If you continue with those edits, you'll be banned.
About Nana
Nana (ナナ) is a manga series written and illustrated by Ai Yazawa. The story follows Nana Osaki and Nana Komatsu, two girls thought to be completely opposite, become best friends. Supporting characters include the members of Blast and Trapnest, employees at Gaia Records and Cookie Music, Nana K's friends and family, and many more other minor characters.
Two live-actions films, and an anime TV series have been adapted from Nana, and several artbooks and video games have also been released. The series was serialized in Cookie, and one of their most popular mangas to date. Shueisha published the manga into volume format in Japan, and Viz Media published it for North America. However, after Ai Yazawa's sudden illness the manga was put on hiatus in 2009. As of late, it is still unknown when Nana will continue.
The manga is popular world-wide and has garnered numerous positions. Volumes 19 and 20 of the manga were the third and fifth highest selling manga books of 2008, and volumes 1 and 2 were listed on YALSA's "2007 Great Graphic Novels for Teens" list. The first twelve volumes of the manga series have cumulatively sold over 22 million copies, and as of 2008 the series has sold over 43,600,000 copies. Read more...
Characters
How to help
All pages can be edited and you are welcome to join us and contribute to this wiki. Everyone is free to create a new page or edit an existing one. If you have any questions about the wiki or helping out, you can ask one of Nana Wiki's administrators.
If you are new to wikis, you may want to read the help page.
A list of all help pages can be found in .
If you want to help but you're not sure where to start, try improving the various articles by expanding them.
Another helpful activity would be to check the list of wanted pages for frequently linked-to articles that don't exist yet.
You can find a list of useful templates on .
If you want to experiment with editing a wiki, please do it in a sandbox, not in articles.
Featured article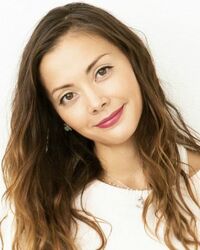 Anna Tsuchiya (土屋 アンナ Tsuchiya An'na, born March 11, 1984) is a Japanese singer, actress, and semi-retired model. Tsuchiya performed the singing voice of Nana Osaki in the anime adaptation of Nana.
She has released three Nana-related singles, "Rose," "Kuroi Namida," and "Lucy" and two albums, Anna Tsuchiya Inspi' Nana (Black Stones) and Nana Best (with Olivia Lufkin).
Her first single was "Change Your Life", followed by a second single entitled "Slap that Naughty Body" / "My Fate". Her first album, Strip me? was published in 2006. She has released three more albums, one EP, two compilation albums, and two remix albums. Tsuchiya has also won several awards for her roles in the films, Kamikaze Girls and The Taste of Tea. Read more...
Featured video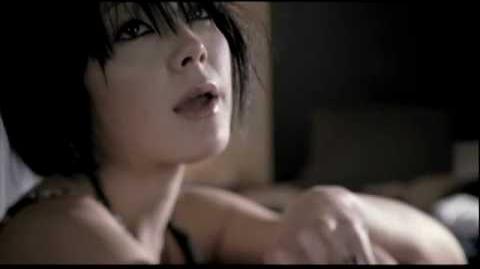 News
Great news Nana fans! Recently a two-page Junko's Place extra was published in Cookie. Could Nana possibly be coming back? Check out this article for more.
Did you know?
Featured poll
Who is your favorite member of Trapnest?