Welcome to Nana Wiki
Nana Wiki is a fan-created site about the popular manga, Nana by Ai Yazawa. This includes chapters, episodes, characters, and anything else related to Nana. The wiki format allows anyone to create or edit articles, so we can all work to make a comprehensive database about Nana.

About this wiki...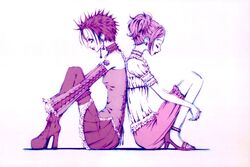 Don't know anything about how to edit? Here are some guides that can be helpful for you: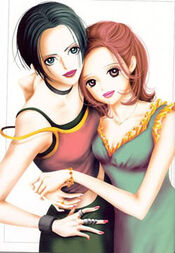 Don't know how to help or improve this wiki? Here are some links that can guide you:
Here at Nana Wiki we have some rules for the users behavior and edits. Follow this small list of rules and you will have a great time here:
Foul language is not allowed under any circumstances.
Illegal content is forbidden on the Wiki.
Vandalism will result in an immediate and one week ban.
All of the pages should include real, factual content.
If the edits you make do not provide anything to the wiki, you'll be warned.
If you continue with those edits, you'll be banned.
About Nana
Nana (ナナ) is a manga series written and illustrated by Ai Yazawa. The manga was one of Cookie 's first and most popular series published in the magazine. After the author's sudden illness in 2009, the series was put on hold with eighty-four chapters.
The series is published by Shueisha in Japan, the English translation by Viz Media. It has also spawned a popular anime, directed by Morio Asaka, a live action film with a sequel, several video games and books.
The story follows Nana Osaki and Nana Komatsu, two girls with the same name, who meet by coincidence on a train to Tokyo. At first glance, the two girls appear to be complete opposites. However, they move into Apartment 707 together, and slowly become best friends. Nana Osaki pursues breaking out into the music business with her band, the Black Stones, while Nana Komatsu just tries to make it in Tokyo. Their lives become entangled with the members of rival band, Trapnest.
The manga is popular world-wide and has garnered numerous positions. Volumes 19 and 20 of the manga were the third and fifth highest selling manga books of 2008, and volumes 1 and 2 were listed on YALSA's "2007 Great Graphic Novels for Teens" list. The first twelve volumes of the manga series have cumulatively sold over 22 million copies, and as of 2008 the series has sold over 43,600,000 copies. Read more...
Characters
How to help
All pages can be edited and you are welcome to join us and contribute to this wiki. Everyone is free to create a new page or edit an existing one. If you have any questions about the wiki or helping out, you can ask one of Nana Wiki's administrators.
If you are new to wikis, you may want to read the help page.
A list of all help pages can be found in .
If you want to help but you're not sure where to start, try improving the various articles by expanding them.
Another helpful activity would be to check the list of wanted pages for frequently linked-to articles that don't exist yet.
You can find a list of useful templates on .
If you want to experiment with editing a wiki, please do it in a sandbox, not in articles.
Featured article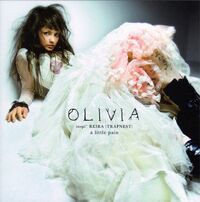 "A Little Pain" is an Olivia Lufkin single under the Cutting Edge label. The single was released on June 28, 2006 in both CD and DVD. It was used as the first ending for the Nana anime. The song reached #7 on the Japan Oricon charts.
This song was specifically recorded to portray Trapnest's sound as if they were a real band. Two more tracks by Lufkin, "Tears & Rainbows" and "Let Go" are included. On the DVD version, the music video for "A Little Pain" was added. Read more...
Featured video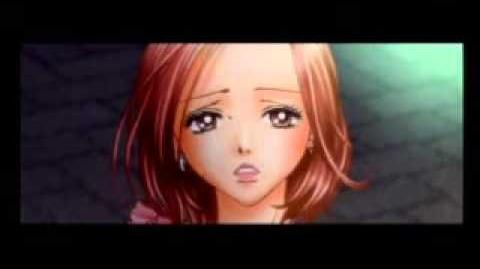 News
Check these websites for more news:
Did you know?
Featured poll
Who is your favorite member of Blast?