Nana the First!
Book information
Author
Ai Yazawa
Illustrator
Ai Yazawa
Publishers
Shueisha
Publication date
December 7, 2006[1]
Pages
756[1]
ISBN
0326801107
[Source]
Nana the First! is a reprint of volumes 2, 3, 4, and 5 to promote the release of Nana 2.
Content
The book includes chapters one through sixteen of the original manga. Some of the pages are also in color. Various articles on Nana 2 and a "talk session featuring director, Kentaro Otani, Ai Yazawa, Mika Nakashima (Nana Osaki) and Yui Ichikawa (Nana Komatsu) are shown. An interview with the anime director, Morio Asaka and some voice actors is also included.[1]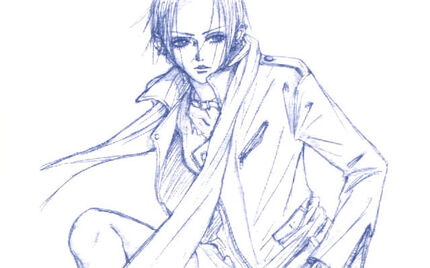 References
See also
Ad blocker interference detected!
Wikia is a free-to-use site that makes money from advertising. We have a modified experience for viewers using ad blockers

Wikia is not accessible if you've made further modifications. Remove the custom ad blocker rule(s) and the page will load as expected.